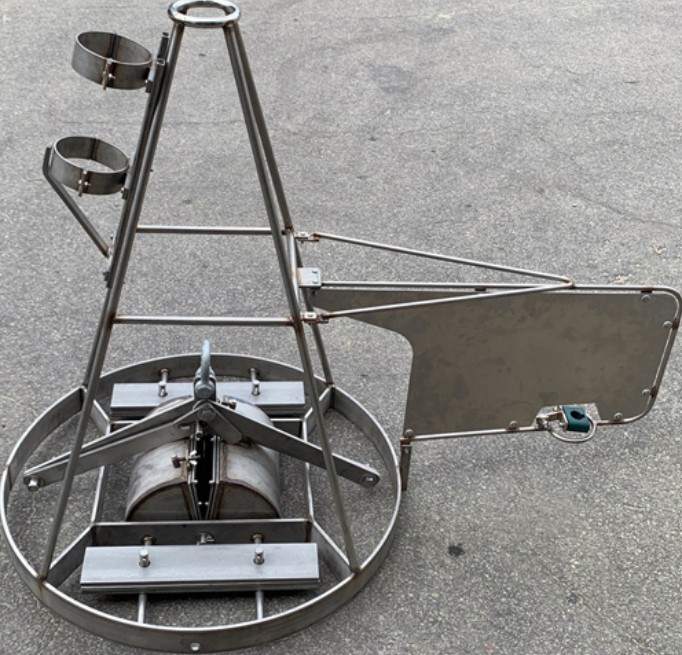 Benthic Grab Samplers are generally used for take sediments from deep sea water. When we need a sample of organisms that live on or just below the surface of the ocean floor, they commonly use a Benthic Grab to collect a portion of the ocean floor.
Benthic Grabs can take a bite out of the benthos. Various sizes and approaches work with different organisms and sediment types. The aim is to bring to the surface a complete sample of both the sediment and the organisms found there. Using these techniques, scientists describe the species found in the sediment and their abundance, even preventing some of the injury that occurs to delicate animals with other methods, such as bottom trawling.
The grab is manufactured with a protective instrument frame for mounting of ballast and instruments.
The Benthic Sediment Grab is offered in a dual bucket configuration for collection of two samples in a single location.
Benthic Grab Configuration:
Base Frame, Safety Locking Latches, Stabilization Fin (Optional), Sampling Bucket, Lifting Shackle, Lifting Chain, Deployment Rope Assembly (optional)
Part. No.
MOC
Size | inches
Rope
Sampler Weight

23895

SS 316

&

Aluminium
6" x 6"
SS 304
11 Kgs

23896

SS 316

&

Aluminium
8" x 8"
SS 304
18 Kgs

23897

SS 316

&

Aluminium
13" x 12"
SS 304
90 Kgs